Located less than 2 hours from Sydney and less than half an hour into Newcastle, Lake Macquarie is a centrally located holiday destination with easy access to a range of activities. This makes it perfect for a longer trip, with plenty of interesting locations along the way and nearby, and close enough for a weekend getaway.? There are many reasons why Lake Macquarie is a great place to visit on holiday, here's out top 10 reasons:


1. Lake Macquarie is the largest saltwater lake in the Southern Hemisphere! Yes that's right, it's bigger than Sydney Harbour and it's ideal for swimming, sailing, fishing and watching the sunset!


2. This is a kid's paradise. Speers Point Variety Playground was awarded 'Best Play Space in Australia' in 2011 and features a double flying fox and 9 metre spiral slide. Amenities, picnic and BBQ facilities are located nearby, as is Sal's by the Lake Cafe. An ideal spot to while away the afternoon, whilst keeping the family entertained.


3. A step-back in time. Start your day at the historic Catherine Hill Bay for a morning walk under the classic coal-loading wharf. You'll quickly forget you're only 2 hours from Sydney!


4.Hidden gems. Caves Beach is an unspoilt surfing and swimming beach with access to a network of large, explorable caves. Make sure you visit at low tide in order to enter the caves.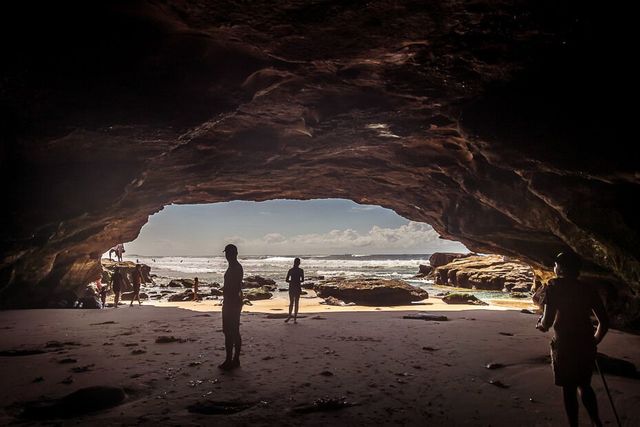 5.Amazing walks. The Watagans offers peaceful bushland treks and the chance to encounter wildlife. Or, walk around Lake Macquarie itself. Warners Bay to Speers Point will take less than a hour at a leisurely pace.


6.Cafe culture. Warners Bay is known for great food and coffee. Cafes and restaurants including Sephardim, Thai Square and Hippo Espresso provide a variety of cuisines. Caves Beach Hotel & Bistro is also known for its exceptional views and and great menu.


8.Shopping. If the rain sets in, head to the biggest shopping centre in Lake Macquarie, Charlestown Square. Indulge in some retail therapy, a movie at Readings Cinema, or some indoor fun at Timezone.


9.Wild views. The Pines picnic and camping area offers short walks and well kept camping grounds. Lookouts showcase breathtaking bushland scenery (Heatons, Monkey Face, Narrow Place).


10. Get on the water. Kayaking, fishing, boating and swimming in Lake Macquarie and nearby beaches make for a great day out. Whether you are looking for calm waters or waves, you can find it here. More information on
swimming spots.

Along with the choice of caravan parks, here are just a few of the many reasons why you should make this the destination for your next camping holiday.



Check out our listings available on Camplify in the Lake Macquarie Region


Do you own an RV? Interested in learning how Camplify can help you turn your caravan, camper or motorhome into $5000 - $35,000 per year? Learn more about how Camplify works for owners
here
To find out how Camplify can work with you and your RV, register today here.
This article was posted in –
There are 0 comments on this article
The Wireless
Get the latest Camplify news by simply entering your email address