Mal & Maree first heard of Camplify through a story published in the Newcastle Herald back in June. When he learned about our secure
RV sharing service
, he knew this was exactly what he was looking for.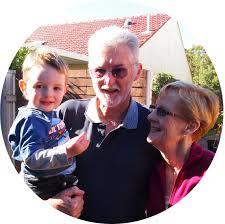 Due to some health problems in the family, the New Age caravan he and Mal & Maree bought (with the intent of travelling regularly all over Australia) wasn't really getting used as much as they would like.


In fact, their caravan 'Big Red' had sat in the front yard for the last 2 years without being used once. Maree suggested selling "Big Red", however Mal saw Camplify as the chance to have the best of both worlds; Keep the caravan and earn some income from it by hiring it out to screened holidaymakers in the Camplify community.



"It has always been our retirement dream to caravan around Australia. When we finally retired we bought our first van 3 years ago. After some initial use, health and family issues have meant the van has had little use over the last 2 years. Not wanting to sell but sick of seeing the van sitting in the yard not being used, we have decided to try renting it out when not in use."


Mal & Maree received their first hire enquiry for their caravan while they were overseas travelling around Europe. Mal read the enquiry and asked the Camplify team to assist him with managing this first booking – Which we were happy to help with!


The enquiry came from Chad and his family. Chad had just bought a himself an Isuzu D-Max ute fitted with a brake controller. He wanted to take his wife and 2 girls away on a trip from his home in Sydney to the Gold Coast with a few stops along the way. Chad thought a caravan holiday would be perfect for his girls and it gave him the freedom to stop where he wanted when he wanted.


With the help of the team from Camplify, Chad and Mal were connected together, and the booking happened. All the payment processing & communication occurred through the Camplify system and Mal was ready for his first booking!


Chad and his family arrived at Mal & Maree's place early on a Friday morning. Mal took Chad through all the in's and out's of using 'Big Red', completed the Camplify pre hire check list and sent Chad and his family on their family adventure. Hiring out Mal & Maree's caravan "Big Red" meant they got to earn some extra dollars, which allowed Maree to head off on a cruise, and Chad and his family got to have an amazing holiday. Which they did!



Until…Chad's caravan hire experience went slightly pear-shaped…


While Chad was away with his family and Mal & Maree were cruising around the South Pacific, the team at Camplify were working behind the scenes to make sure everything went well during the hire. On the second last day of the hire, Chad contacted Camplify and told them about a few problems he was having. Due to the caravan not being used for a few years, Chad was experiencing a few technical difficulties with "Big Red". The fridge was playing up, and the hot water seemed to be working only sometimes.



Camplify & the NRMA to the rescue!


As soon as the Camplify team learned of the situation, they jumped into action and resolved many of Chad's issues. Chad and his family finished up their holiday at their final destination, and with the help of our partner the NRMA, Camplify arranged for "Big Red" to be taken back to a local service centre at no cost. When Mal & Maree arrived home, the Camplify team informed them of the issues and organised a discounted rate for the issues to be resolved and for the caravan to be returned ready for use.


Now "Big Red" is ready to rock and roll for his next adventure, and Mal & Maree know the team at Camplify will always be there to help them during a hire.


This story is what Camplify is all about – Helping everyone to have more holidays for everyone!


Whether you're looking to hire a caravan, campervan, motorhome or camper trailer, or you'd like to list yours for hire, sign up for your free membership to the Camplify community and today.


What is Camplify? We are Australia's largest caravan hire & RV sharing community.
Learn more here >

Do you own an RV? Interested in learning how Camplify can help you turn your caravan, camper or motorhome into $5000 - $35,000 per year? Learn more about how Camplify works for owners here
To find out how Camplify can work with you and your RV, register today here.
This article was posted in –
There are 0 comments on this article
The Wireless
Get the latest Camplify news by simply entering your email address