Always find that when you go camping you might eat just a little too much bacon and not enough veggies? You can still have those yummy camping treats but make sure you're feeding yourself and your kids good nutrition whilst you're holidaying. This is especially important if you are holidaying for an extended time period, you must insure the essential goodies are being eaten.


Here's 9 Healthy Camping Meal Ideas to try out next time you're camping!



1. Porridge Fruit Bowl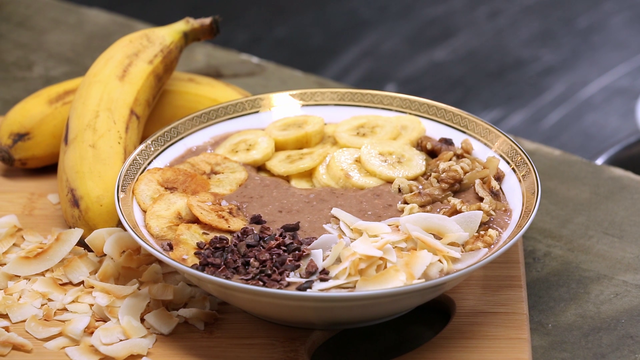 Easy peasy! Just mix 1 cup of quick oats with 1 cup of water and stir over camp stove for a cuple of minutes until oats have binded. Your choice of toppings are unlimited!
Suggestions to add below, but feel free to any combo!


1 teaspoon of Acai powder/protein powder
¼ cup of berries (Blueberries, Raspberries, any berry!)
¼ walnuts or your choice of nuts
1 banana cut into slices
¼ Shredded coconut
1 tablespoon cacao nibs

2. Baked Sweet Potato


Make it a meal or make it a side dish! You can stuff anything you've got in your camp pantry in these ones!


Capsicum, finely diced broccoli, beans, mushrooms, onions, any veggies you've got! Bake these in foil until soft, then cut in half, scoop out half the flesh, replace with veggies, re-wrap with foil and bake for another 20 minutes. Add cheese if wanted or leave it out for a healthier option!



3. Breakfast Bean Burrito


Eat it for breakfast, lunch or dinnner! Bring some cans of your favourite beans; kidney beans, chickpeas, black beans or corn. Then add some slices of tomato, a couple of leaves of lettuce and a few slices of avocado! This meal is full of protein and will take under 5 minutes! Add some cheese and put it on the camp stove pan or oven to melt for extra goodness!



4. Grilled Veggie Satay Skewers


Add your favourite veggies to a skewer! Mix up a bit of soy sauce and peanut butter for a quick satay sauce to use as a dipping sauce. You can add tofu or halloumi cheese if you're feeling like a treat! Chuck the skewers on the grill for 5 minutes each side and enjoy!



5. Veggie Burgers


Slice tomato, grate carrot, add lettuce or spinach leaves, add avocado and mustard (if desired). You can use Gluten Free bread if needed! Add some grilled mushroom and capsicum for extra goodness! Check out this recipe from Jamie Oliver for inspiration.



6. Grilled Corn


This one is super simple, buy your corn on the cob, peel back the leaves and place on grill, rotate every few minutes to cover all sides of the corn. Take off the grill when it's just starting to blacken.
Mix a tablespoon of mayonnaise with a squirt of lime juice and a shake of chilli powder to make a yummy accompaniment to your corn.



7. Indian Spiced Potatoes


Wrap 4 potatoes in foil and leave to soften over a campfire (this will depend on heat of the fire), you will know they're cooked when you feel with hand(with a tea towel over your hand! It will be hot!) the outside of the potato. Unwrap potatoes and chop into cubes. Add 1 tablespoon curry powder, 1 tsp turmeric and ½ teaspoon cumin powder to potatoes in a pan with 2 tablespoons of oil. Allow to crisp in pan and toss to cover all sides. A filling and simple dish, you can add your favourite salad as a side to make it a full meal.



8. Stir Fry Veggies Noodles


The easiest healthy feast! Cook up some noodles per the packet instructions, stir fry your favourite matchsticked veggies in a hot pan or wok, add some soy sauce to suit your preference and BAM! Tick off all those 5 daily vegetable servings in one meal!



9. Scrambled Tofu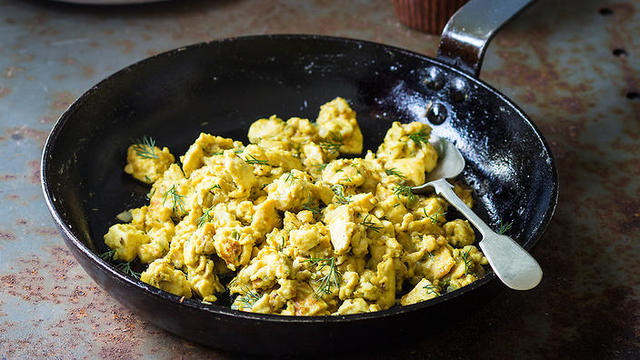 Do you own an RV? Interested in learning how Camplify can help you turn your caravan, camper or motorhome into $5000 - $35,000 per year? Learn more about how Camplify works for owners
here
To find out how Camplify can work with you and your RV, register today here.
This article was posted in –
There are 0 comments on this article
The Wireless
Get the latest Camplify news by simply entering your email address