[GUEST POST] by Camplify community member Neroli Foster of Newcastle, NSW


Part of the fun of camping and caravanning is getting back to basics but this can make access to ingredients for healthy caravan breakfast food a bit tricky and when you've got a campfire there begging for a big fry up it can be hard to resist.


Here are seven healthy caravan breakfast recipes that don't take a lot of planning or equipment and you won't have to worry about doubling the exercise routine when you get home.



1. Chia Porridge



The night before, combine two tablespoons of chia with about a cup of milk (cows, almond, soy, coconut) in a jar with a screw top lid. Shake the jar for a minute or so until the chia begins to float. Pop in the fridge overnight. Eat straight from the jar or make it fancy with cut fruit, yoghurt, nuts and seeds, sultanas and honey.



2. Scrambled egg burrito


Scramble some eggs and wrap in a soft tortilla. To gourmet it up wrap with some ham, tomatoes, avocado, mushroom and spinach.



3. Corn fritters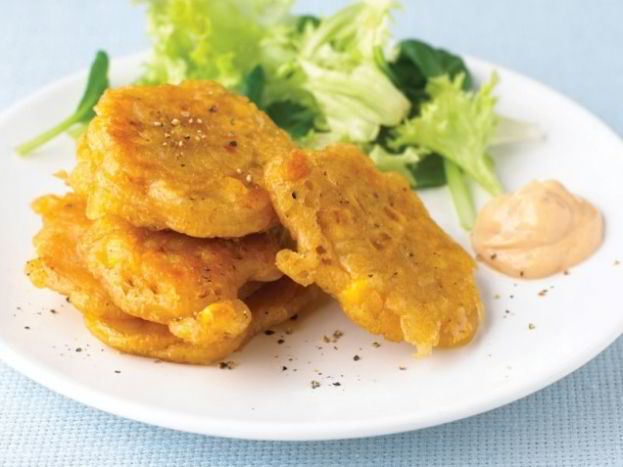 Pop some tinned (or fresh) corn into a shake and bake pancake mix. Add some other ingredients like garlic, capsicum, onion to make it interesting.



4. Baked beans and poached eggs


Preferably bring home made baked beans or combine tinned cannellini beans with a tin of diced tomatoes. The rest is self explanatory.



5. Overnight oats


Soak equal amounts of oats and milk in a jar overnight. Add walnuts and banana in the morning.



6. Granola


Make some granola before you leave home add a dash of milk and honey. Easy.



7. Capsicum eyes


Slice a capsicum to make circular shapes to become an egg ring. Pop it in a frypan and crack an egg into it.


Compliment these with a cup of coffee brewed on the fire and you'll be good to go.


What's your favourite healthy caravanning food?


Do you own an RV? Interested in learning how Camplify can help you turn your caravan, camper or motorhome into $5000 - $35,000 per year? Learn more about how Camplify works for owners
here

To find out how Camplify can work with you and your RV, register today here.
This article was posted in –
There are 0 comments on this article
The Wireless
Get the latest Camplify news by simply entering your email address